Feature Link -
You Are In The Right Place To Explode Your Downlines!
Our Site Stats Speak For Itself! (Updated Daily)
Average Page Views Per URL - 89
Average Views Per Banner - 93
Average Views Per Text Ad - 124
Average Views Per Square Banner - 182
New Members Last 7 Days - 65

Over 215,500 Members!
#ALL Lives Matter!
We Are In The Top 4 Largest Manual Exchanges In The World!
Listening To Members, Made US This Way.
Bonus For Signing Up For FREE
and Viewing 50 Pages:
30 Page Views
2500 Banner Ads
2500 Text Ads
We Support and Donate To The Site Below
To Help Stop Animal Neglect and Cruelty.
They Have No Voice.
I Choose To Speak For Them.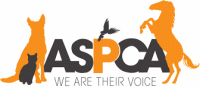 These banners earn me credits at Traffic Exchange Results