Feature Link -
MembersRule Now Pays $0.05 For 100 Pages Surfed!
You Are In The Right Place To Explode Your Downlines!
So Many Exchanges Deliver 1-5 Views A Day!
Your Backed Up Credits Will NEVER Be Delivered.
If An Owner Isn't Serious About Their Site.
Why Should You? Wasted Time and Clicks.
Our Site Stats Speak For Itself! (Updated Daily)
Average Page Views Per URL - 442
Average Views Per Banner - 549
Average Views Per Text Ad - 332
Average Views Per Square Banner - 128
New Members Last 7 Days - 78

Over 216,300 Members!
#ALL Lives Matter!
We Are In The Top 4 Largest Manual Exchanges In The World!
Listening To Members, Made US This Way.
Bonus For Signing Up For FREE
and Viewing 50 Pages:
30 Page Views
2500 Banner Ads
2500 Text Ads
2500 Square Banners
We Support and Donate To The Site Below
To Help Stop Animal Neglect and Cruelty.
They Have No Voice.
I Choose To Speak For Them.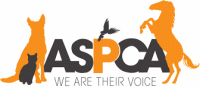 These banners earn me credits at Traffic Exchange Results